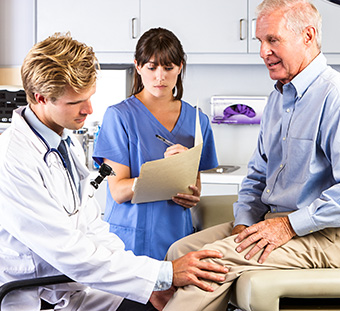 Tampa Walk-in Clinic – A Clinic in South Tampa Providing Excellent, Compassionate Care
Because life is unpredictable, South Tampa Immediate Care is here when you need us most. Our clinic in Tampa is open from 8 a.m.-10 p.m. Monday through Friday, and from 9 a.m.-5 p.m. on Saturday and Sunday, giving residents throughout the Tampa Bay area a flexible healthcare option.
Whether you are suffering from a sinus infection in Tampa or you have experienced a sports injury in Brandon, South Tampa Immediate Care welcomes you. When you come to our Tampa walk in clinic, you will be seen by a qualified doctor who has years of experience treating many common illnesses and injuries. Our doctors also can quickly assess patients who may need more specialized care in emergency situations.
Open Later & Offering Better Service than other Walk-in Clinics in Tampa, Clearwater, St Petersburg, Brandon & the Greater Tampa Bay Area
Located at 602 South Howard Ave., South Tampa Immediate Care is convenient for anyone in the Tampa Bay area who wants excellent care from courteous, knowledgeable physicians. Accessible from nearby streets such as Dale Mabry, MacDill, Sheldon, Bruce B. Downs, and Kennedy, as well as several major highways, we see patients from UT, USF, St Petersburg, Clearwater, New Tampa, and beyond.
South Tampa Immediate Care is equipped with an X-ray machine and in-house lab facilities, enabling us to treat a wide range of illnesses and injuries for ages two and up. We also offer school exams, sports exams, flu shots, and many other health care services.
Before you go to a pharmacy or grocery store clinic that only has a nurse practitioner—or to other Tampa walk-in clinics that close early—see a doctor at South Tampa Immediate Care.