Walk-in Work Injury Care from Qualified Physicians: Open 8 a.m. – 10 p.m. on Weekdays & 9 a.m. – 5 p.m. on Weekends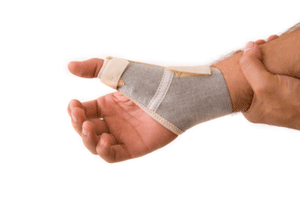 If you've suffered a work injury in the Tampa area, care from qualified, courteous physicians is only a short drive away. At South Tampa Immediate Care, we know that the pain of an occupational injury won't stop while you wait weeks for a doctor's appointment or hours for an emergency room visit. That's why you never need an appointment to visit our centrally located Tampa healthcare clinic. Our hours are 8 a.m. to 10 p.m. on weekdays and 9 a.m. to 5 p.m. on weekends.
Our doctors in Tampa offer all forms of work injury care, from muscle strain treatment to pain management and rehabilitation. Our state-of-the-art health clinic is equipped for a variety of services, including:
On-site X-rays and broken bone splinting
Burn and laceration treatment
Foreign body removal
Nebulizer treatment
In-house diagnostic lab tests and non-intravenous injections
Treatment of back, neck, muscle, and joint injuries
When you're a victim of a work-related accident, you have enough to worry about without having to search for a reputable work injury clinic that accepts workers' comp medical plans. At our acute care clinic in Tampa, we welcome workers' compensation for work injuries, in addition to most insurance plans, including Blue Cross & Blue Shield, United Healthcare, TriCare, Aetna, Cigna, Great West, Humana, and Medicare. We can even assist you with claims paperwork, letters of medical necessity, and impairment ratings.
Whether it's day or night, a weekend or weekday, the healthcare professionals at our Tampa medical clinic are waiting to give you fast, friendly service and top-of-the-line work injury care. Visit us at 602 South Howard Avenue.