Get an X-ray in Tampa at a Walk-in Clinic you Can Trust – South Tampa Immediate Care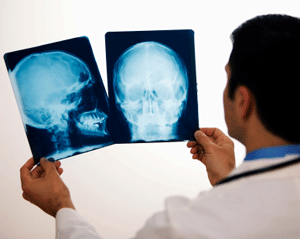 When you need an X-ray in Tampa, turn to the medical staff at South Tampa Immediate Care. We offer our patients attentive medical care for non-life threatening conditions that are urgent, but that don't require the emergency room. You don't even need an appointment to be seen by a Board-certified physician, which is just one of the many convenient benefits of making us your primary medical care center.
Unlike other local retail clinics, South Tampa Immediate Care offers on-site X-rays so that we can evaluate your condition as quickly as possible. That means you won't have to be transferred from our clinic to a radiology center or the ER for an X-ray, which can be stressful when you're in pain and need fast treatment. Our modern medical facility is fully equipped to handle splinting, broken bones, sprains, strains, and other similar, non-emergency injuries. In the event that an X-ray at our walk-in clinic reveals you require specialized emergency care, we can provide you with a referral to one of three nearby emergency rooms.
At South Tampa Immediate Care, we strive to offer our patients all the benefits of both an ER and a family physician's office. Our expert doctors can provide top-of-the-line medical care in a friendly, comfortable atmosphere and without a long wait. For more information about getting an X-ray at our Tampa clinic, or you need a lab test, flu shot, accident injury treatment, EKG, wellness physical, or non-intravenous injection, feel free to contact us today.