See Doctors at our Walk-in Clinic in Tampa – No Appointment Needed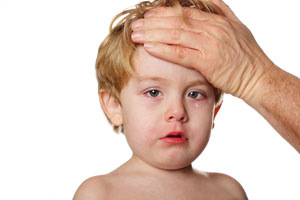 To see Board-certified doctors at a walk-in clinic in Tampa that is reputable and conveniently located, turn to South Tampa Immediate Care. For years we have been providing patients throughout the Tampa Bay area with quality urgent care from doctors who have the experience and expertise to treat a wide range of illnesses and injuries. From the treatment of colds and sinus infections to preventative care like physicals and flu shots, we offer a variety of services to keep you well.
Below are just a few of the many features of our South Tampa clinic:
Our call-ahead service allows you to get "in line" by calling 813-253-2113 or texting  "immediate care" to 626-414-3210. You'll receive a phone call or text message informing you of the estimated wait time based on our current patient load. Then, when your turn at our clinic is approaching, you'll be notified via text message or phone call.
An on-site pharmacy* allows you to get prescriptions filled quickly. Our dispensary is available to patients Monday through Friday, 8:00 a.m. to 5:00 p.m. We take care of processing your workers' compensation claims when you get your medication at our pharmacy, and all other patients are able to participate in our cash-and-carry program that involves a flat fee that is comparable to most prescription co-pays.
On-site lab testing services make it easy for you to get an effective, fast diagnosis. We offer Rapid Strep, Monospot, Influenza A/B, blood glucose testing, urinalysis, pregnancy testing, blood alcohol testing, and STD screening right in our clinic.
The doctors at our walk-in clinic in Tampa treat patients age two and up, so we are the perfect health center to provide personalized, reliable care for your entire family. For more information about our clinic or the services we offer, please contact us today.
*No narcotic medications are dispensed at this pharmacy.