Get a VD Test in Tampa in a Professional, Discreet Setting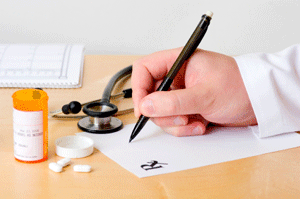 A VD test panel can include tests for chlamydia, gonorrhea, or a range of different sexually transmitted diseases. If you think you may have some form of venereal disease, turn to the doctors at South Tampa Immediate Care. We offer our patients a clean, professional environment and a staff that provides caring, confidential treatment. Our extended hours also make it easy for students and working professionals to visit our walk-in clinic – no appointment necessary – at their convenience.
To get a VD test at our walk-in clinic, simply stop by Monday through Friday, 8 a.m. to 10 p.m., or Saturday through Sunday, 9 a.m. to 5 p.m. We also offer a convenient call-ahead service to help minimize your time in our waiting room. Entering our virtual queue from home, work, or school is easy:
Call 813-253-2113 or text "immediate care" to 626-414-3210.
You will receive a call back or a text message informing you of the estimated wait time based on our current patient load.
Periodic updates will follow, or you can text us for instant updates.
When your turn at our urgent care center is approaching, we'll notify you with a text or call.
In addition to STD and VD testing and treatment, our urgent care center offers a wide range of services such as in-house lab testing, an on-site pharmacy*, and X-rays. We provide treatment for non-life-threatening illnesses and injuries like the flu, allergies, sprains, strains, UTIs, lacerations, burns, and more. Our walk-in clinic even offers preventative care options like vitamin B12 injections, wellness physicals, and blood glucose testing for patients age two and up.
If you have questions about getting a VD test at our clinic, or any of our other services, please contact South Tampa Immediate Care today.
*No narcotic medications are dispensed at this clinic. Dispensary services are available Monday – Friday, 8:00 a.m. to 5:00 p.m.