Sports Physicals and Camp Physicals Available at South Tampa Immediate Care – Clinic Open Monday through Friday, 8 a.m. to 10 p.m., and Saturday through Sunday, 9 a.m. to 5 p.m.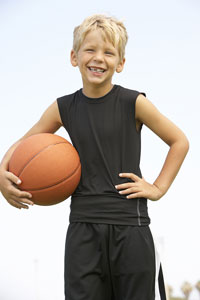 Sports physicals and camp physicals are available from your local walk-in clinic – South Tampa Immediate Care. You never need an appointment to be seen by a Board-certified physician at our urgent care center, which means it's always convenient for your family to get the physicals they need. Our clinic at 602 South Howard Avenue is easily accessible for residents throughout the Tampa Bay area, and we offer extended weekday and weekend hours that fit your busy schedule.
In addition to physicals for sports, camp, and school, we offer DOT physicals, pre-employment physicals, and a variety of other services to keep you and your family healthy:
Flu shots
Vitamin B12 shots
Blood glucose testing
In-house pharmacy*
On-site lab testing
EKG
And more
Stop by our Tampa walk-in clinic today for sports physicals or camp physicals. You can minimize your wait time by using our convenient call-ahead service. Simply call 813-253-2113 or text "immediate care" to 626-414-3210. You will receive a call back or a text informing you of the current wait based on our patient load at that time, so you can head to the clinic when your turn is approaching.
*No narcotic medications are dispensed at this clinic. Dispensary services are available Monday – Friday, 8:00 a.m. to 5:00 p.m.