Get a Hepatitis Test and Treatment at One Convenient Location – Tampa Walk-in Clinic Open Weekdays, 8 a.m. to 10 p.m., and Weekends 9 a.m. to 5 p.m.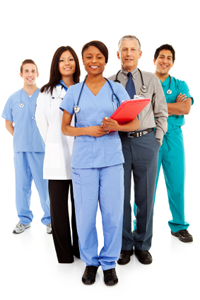 Get a hepatitis test in a clean, comfortable environment without an appointment at South Tampa Immediate Care. We offer a wide range of on-site lab tests for STDs and many other conditions, and our courteous, experienced medical staff and doctors are here to serve you days, nights, and weekends. Our convenient location at 602 South Howard Avenue and our proximity to most major thoroughfares in Tampa also makes us just a short drive away for residents throughout the area.
Hepatitis, or inflammation of the liver, can take many different forms. The most common types are hepatitis A, B, and C, which are contracted in various ways. Hepatitis A can be contracted by eating uncooked seafood or coming into contact with an infected person, whereas hepatitis B and C can be contracted through sexual activity and shared or unsanitized needles. If you think you may have been exposed to some form of hepatitis and need a hepatitis test, come to South Tampa Immediate Care or use our call-ahead system to enter our electronic queue by calling 813-253-2113 or texting "immediate care" to 626-414-3210.
In addition to hepatitis testing and treatment, the doctors at our Tampa walk-in clinic offer lab testing for:
To learn more about South Tampa Immediate Care and the many services we offer our patients in Tampa, Brandon, Lutz, Oldsmar, and the surrounding areas, please contact us today.