Gonorrhea and Chlamydia Treatment Available at a Tampa Walk-in Clinic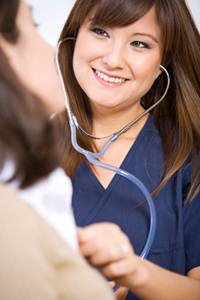 Getting chlamydia and gonorrhea treatment doesn't have to disrupt your schedule. At South Tampa Immediate Care, we provide our patients with fast, effective urgent care while still catering to their busy lives. We offer day, night, and weekend hours, in addition to on-site lab services, which means you won't have to travel to another facility to get tested for chlamydia, gonorrhea, or other STDs.
In addition to a clean, professional environment and our experienced, attentive medical assistants and doctors, South Tampa Immediate Care offers a variety of other convenient benefits to our patients, including:
No appointment is ever necessary to be seen by one of our physicians.
Our in-house pharmacy* allows you to fill prescriptions quickly.
Call-ahead service minimizes your wait time.
We accept most insurance plans, including Blue Cross & Blue Shield, United Healthcare, TriCare, Aetna, Cigna, Great West, Humana, Medicare, and workers' compensation.
Whether you're a student, you work at home, or you're employed at an office location, our extended hours from 8 a.m. to 10 p.m. on weekdays and 9 a.m. to 5 p.m. on weekends are sure to fit your schedule. We're also conveniently located in the heart of South Tampa at 602 South Howard Avenue, close to I-275, I-4, the Crosstown Expressway, and all major thoroughfares in Tampa, including Kennedy, Dale Mabry, Gandy, and MacDill.
To learn more about getting chlamydia and gonorrhea testing and treatment at our urgent care center, or to find out about the other services we offer to our patients near Brandon, New Tampa, USF, UT, and other areas throughout Tampa Bay, please contact us today.
*No narcotic medications are dispensed at this clinic. Dispensary services are available Monday – Friday, 8:00 a.m. to 5:00 p.m.