Flu Treatment in Tampa from Professional, Reliable Doctors: Clinic Open 8 a.m. – 10 p.m. on Weekdays, 9 a.m. – 5 p.m. on Weekends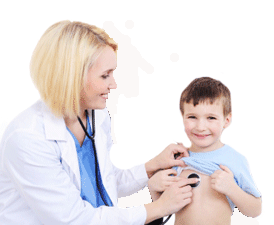 When you need flu treatment, you need it fast. That's why the urgent care clinic at South Tampa Immediate Care is available when you need us most. You can visit us during the day or evening, seven days a week, for efficient and reliable flu treatment without an appointment.
What are the signs of the flu? If you or someone in your family is suffering from any of the following symptoms, influenza may be the culprit:
Muscle aches
Chills
Runny nose
Headache
Fever
Fatigue
Cough
Nausea or stomach pain
If you're not exhibiting any of these symptoms and don't require flu treatment, it may still be a good idea to take preventative measures against the flu. The flu clinic at South Tampa Immediate Care offers flu shots so that you can be prepared and stay healthy.
Whether you need flu treatment, the flu shot, a school physical, ear infection treatment, sinusitis treatment, or any other kind of healthcare services to keep you running on all cylinders, visit South Tampa Immediate Care at 602 South Howard Avenue. We're available to serve you from 8 a.m. to 10 p.m. on weekdays and 9 a.m. to 5 p.m. on weekends, so you never need to rearrange your busy schedule to find top-of-the-line treatment from Board-certified or Board-eligible doctor.