Conveniently Located Day Clinic in Tampa: Open 8 a.m. – 10 p.m. on Weekdays, 9 a.m. – 5 p.m. on Weekends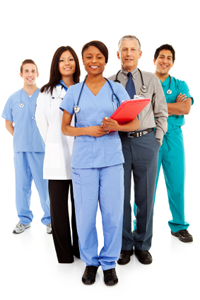 While a day clinic in Tampa may offer convenient hours, very few local day clinics are equipped to offer a full range of services, such as on-site X-rays, lab testing, splinting, laceration treatment, and much more. At South Tampa Immediate Care, we cater to a wide range of healthcare needs and have the resources to provide fast, convenient, and effective treatment, all without an appointment.
We know that injuries and illnesses don't adhere to a set schedule, which is why our day clinic in Tampa opens at 8 a.m. Monday through Friday and 9 a.m. on Saturday and Sunday. Our comprehensive healthcare services include:
In-house tests for strep, influenza, mono spot, pregnancy, and more
Burn and nebulizer treatment
Non-intravenous injections
Foreign body removal
Our day clinic in Tampa is conveniently located at 602 South Howard Avenue, so you can get quality care no matter where you live in the Bay Area. We also offer night clinic services until 10 p.m. on weekdays and 5 p.m. on weekends. South Tampa Immediate Care welcomes most insurance, including Blue Cross & Blue Shield, United Healthcare, TriCare, Aetna, Cigna, Great West, Humana, Medicare, and workers' comp medical plans.