Walk-in Clinic Accepting Workers' Comp Medical Insurance: Open 8 a.m. – 10 p.m. on Weekdays & 9 a.m. – 5 p.m. on Weekends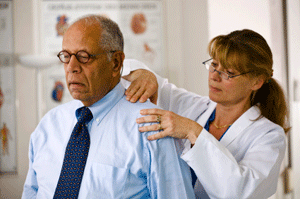 If you've suffered a work-related injury in Tampa and qualify for workers' comp, medical care that is convenient and fast is an invaluable resource. At South Tampa Immediate Care, we know you want to mitigate your pain and get back on the job as soon as possible. That's why we offer treatment for non-threatening sprains, strains, repetitive stress injuries, and broken bones that don't require the emergency room, but do deserve urgent care. We welcome federal and Florida workers' comp medical plans and, to serve you even better, we're pleased to announce extended hours: 8 a.m. – 10 p.m. on weekdays and 9 a.m. – 5 p.m. on weekends.
Not only does our Tampa medical clinic provide exceptional care for those with workplace injuries, but we also accept most insurance, which means our convenient healthcare services extend to those injured anyplace, anytime. Our same day clinic welcomes Blue Cross & Blue Shield, United Healthcare, TriCare, Aetna, Cigna, Great West, Humana, and Medicare. Our services include:
Treatment of sprains, broken bones, burns, and lacerations
On-site X-rays, lab testing, and other diagnostic tools
Treatment of colds, flu, sore throat, sinus infections, eye/ear infections
Sports physicals, school physicals, and wellness physicals
Treatment of non-threatening car accident injuries, fall injuries, and sports injuries
Flu shots
And much more
For professional, courteous workers' comp medical care or family care from a Tampa doctor, make us your one-stop Tampa clinic for urgent service. We're conveniently located at 602 South Howard Avenue, and we look forward to seeing you.