Get a Wellness Physical in Tampa – Our Walk-in Clinic Offers Checkups for Children & Adults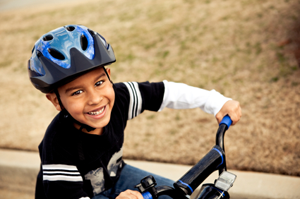 Whether you need a wellness physical for school, sports, a job, or you just want to make sure your health is in good shape, South Tampa Immediate Care offers affordable checkups for the whole family. Our convenient location at 602 South Howard Avenue makes us just a short drive away for residents of Tampa, Clearwater, and St. Petersburg, and our flexible hours make it easy for you to visit us mornings, evenings, or weekends.
A member of our professional medical staff will review your medical history, perform a physical exam, and record information about your height, weight, heart rate, and blood pressure. You should also be sure to let us know if you've been experiencing any type of unexplained pain recently, or if you are otherwise feeling under the weather. We can also test your vision and hearing, in addition to determining if you're due for any immunizations. Depending on what type of wellness physical you need, we can also conduct an EKG, a drug screening test, or other lab tests.
In addition to wellness physicals for school, sports, camp, and pre-employment, our South Tampa walk-in clinic offers a variety of services and treatments for non-emergency medical conditions, including:
Flu shots and flu treatment
Ear and eye infection treatment
UTI treatment
On-site X-rays
Pharmacy services*
And much more
We would also like to encourage you to take advantage of our new call-ahead service. This allows you to check in at our walk-in clinic from the comfort of your home or office. Simply enter our virtual waiting room by calling 813-253-2113 or entering through the QLess widget on this website. You can also enter the queue by texting "immediate care" to 626-414-3210. You'll receive a call back or a text message informing you of the estimated wait time based on our current patient load.
*No narcotic medications are dispensed at this clinic. Dispensary services are available Monday – Friday, 8:00 a.m. to 5:00 p.m.