Walk-in Clinic Offering a Virtual Waiting Room for Patients in Tampa, Clearwater, St Petersburg & Surrounding Areas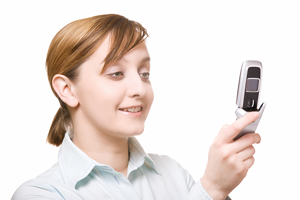 At South Tampa Immediate Care, we want our patients to have the best experience possible. That's why we've introduced a virtual waiting room that lets you know the exact status of your place in line at our clinic, but you actually get to wait in the comfort of your own home. Whether it's Saturday morning and your child has a sprained ankle from a soccer game, or you need ear infection treatment on a Tuesday night, we're here to offer fast treatment and courteous service.
The virtual waiting room at our walk-in clinic allows you to run errands, wait at your home, or finish up tasks at work while you're waiting to see a doctor. Just call 813-253-2113 to check in at South Tampa Immediate Care, or enter the system through the widget located on this website. You can also text "immediate care" to 626-414-3210 to enter the queue. At this time, you'll receive an estimated wait time, and you will receive interactive updates through call backs or text messages based on our current patient load.
This innovative "skip the wait" call ahead system means you won't have to worry about:
Wasting time while sitting in a waiting room
Being exposed to other patients who may be ill
Taking off more time than is necessary from work or school
Rearranging your schedule to accommodate wait times
Visit us at 602 South Howard Avenue from 8 a.m. to 10 p.m. on weekdays and 9 a.m. to 5 p.m. on weekends. We accept most insurance, including Blue Cross & Blue Shield, United Healthcare, TriCare, Aetna, Cigna, Great West, Humana, Medicare, and workers' comp. Feel free to contact us with questions about the services we offer or our new virtual waiting room.