USF Walk-in Clinic—Late Hours & Convenient Location Fit Your Busy Schedule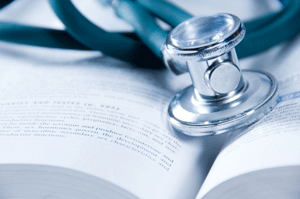 Dorms, dining halls, and crowded lectures—it may be hard to avoid getting sick, but at least it's not hard to find expert medical care from a primary care physician at our USF walk-in clinic. Get the urgent treatment you need to stay on top of your studies.
It's never been easier to find a qualified, compassionate team of doctors. The South Tampa Immediate Care Tampa walk-in clinic accepts a variety of health insurance plans and is ready to give you immediate professional care without the tiring wait of an emergency room.  Qualified physicians, not nurse practitioners, will use our in-house lab tests and on-site X-ray machines, if necessary, to quickly and accurately diagnose your injury or illness. Non-threatening health issues will receive full treatment, while life-threatening issues will be referred directly to the emergency center at nearby Tampa General, Memorial Hospital, or St. Joseph's Hospital.
No other USF walk-in clinic is able to provide such a wide range of services, including:
Splinting
Treatment of burns, lacerations, broken bones, sprains, and muscle injuries
Care for colds, flu, sore throats, headaches, sinus infections, and urinary tract infections
Physicals for school and sports
Lab tests like pregnancy, rapid strep, mono spot, and urinalysis
EKG (electrocardiography; electric heart monitoring)
Nebulizer treatment (medicine inhaled in mist-like form for upper respiratory infections)
Whether you're searching for a walk-in clinic near Bruce B. Downs, or a walk-in clinic near MacDill, we can provide you with qualified care on weekdays from 8 a.m. – 10 p.m. and Saturdays and Sundays from 9 a.m. – 5 p.m. Remember, your illness or injury should not take a back seat to your frantic search for a USF walk-in clinic. Choose the right clinic the first time—South Tampa Immediate Care is there when you need us.