Considering Urgent Care Locations in Tampa, FL? Come to South Tampa Immediate Care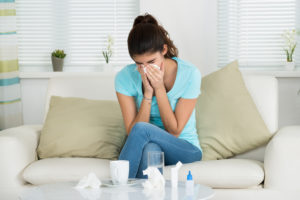 If you're searching for urgent care locations in Tampa, FL, look no further than South Tampa Immediate Care. Our walk-in clinic is specifically designed for individuals who are seeking prompt and effective diagnostic and treatment services for non-life-threatening injuries and illnesses. Of course, if you are experiencing a possible heart attack, stroke, or other true medical emergency, you should call 911 or go directly to a hospital ER. Otherwise, South Tampa Immediate is here for you as a convenient and cost-effective alternative.
Among the closest urgent care locations throughout the Tampa, Florida, area, South Tampa Immediate Care stands out. We make it possible for residents and visitors to access the health care they need in an easily accessible and stress-free setting. Our walk-in clinic is:
Located in the heart of South Tampa, where many of our patients live, work, and play
Outfitted with comfortable waiting rooms and plenty of parking nearby
Open during extended hours, allowing our patients to stop by before or after work, in between classes or errands, and on weekends
Additionally, South Tampa Immediate Care offers on-site diagnostic services, including X-rays and lab tests. This means that, in many cases, our patients don't have to travel from one location to the next to receive the comprehensive services that they need. We welcome individuals to simply stop by with an ID and insurance card (if applicable, as insurance is not required). We also accept credit cards, cash, and checks.
Urgent care locations like South Tampa Immediate Care allow patients to avoid the typical wait, cost, and stress of an ER visit for a non-emergency condition. If you're in Tampa, FL, you can come in and see a doctor right away. To join our virtual waiting room, you can check in by texting "immediate care" to (626) 414-3210.