If You're Feeling Under the Weather, Visit Our Urgent Care Center in Tampa, FL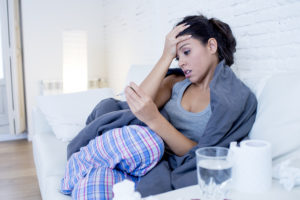 Visiting an urgent care center is a wise idea if you're facing an unexpected illness or injury and you would like to feel better sooner rather than later. That's because many other physicians require appointments and are booked days or even weeks in advance. You could go to a hospital ER instead, but that doesn't really make sense – financially or otherwise – unless you're facing a true medical emergency. South Tampa Immediate Care is a convenient and affordable alternative. We offer easily accessible health care services to families in the Tampa, FL, area seven days a week without appointments.
At South Tampa Immediate Care, our patients can experience several benefits that most typical "doc-in-a-box" chain locations in Tampa, Florida, simply can't deliver. For instance, our physicians are board certified or board eligible in family medicine, and our entire team has extensive experience in diagnosing and treating many common non-life-threatening conditions, including:
Colds and flu
Strep throat
Sinus infections
Fever
Earaches
Headaches
Nausea, vomiting, and diarrhea
Sprains and strains
Urinary tract infections
Allergies and asthma attacks
Our urgent care center is also equipped with a digital X-ray machine and clinical lab, which allow us to streamline and accelerate the diagnostic process. All images and test results are promptly interpreted to ensure that each patient receives an accurate diagnosis and appropriate treatment plan as quickly as possible.
On top of receiving high-quality health care, our patients benefit from convenience. Our urgent care center is located in an easily accessible area of South Tampa, FL, and we stay open late on weeknights to accommodate busy schedules. Feel free to stop by on your lunch break, after dinner, or on a weekend to receive the immediate medical attention you need and deserve. To join our virtual waiting room, you can check in by texting "immediate care" to (626) 414-3210.