Health Tips from a Tampa Healthcare Clinic – Knowing the Difference between a Cold and the Flu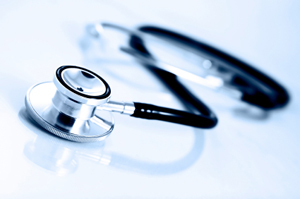 Whether you treat your symptoms at home or visit a Tampa healthcare clinic, it's important to be able to properly identify your symptoms so that you can get the most effective treatment possible. The cold and the flu are both contagious respiratory illnesses, though they are caused by two different viruses. Because they present similar symptoms, it can sometimes be difficult to differentiate between them. Common symptoms of the cold include:
Sinus congestion
Sore throat
Sneezing
Mild fatigue
Stuffy nose
Wet cough
Common symptoms of the flu include:
Fever
Headache
Body aches
Moderate to severe fatigue
Dry cough
The doctors and staff at our Tampa healthcare clinic can help you determine if you're suffering from the cold or the flu, and our doctors can provide you with fast, urgent treatment so that you can start feeling better quickly. The flu is generally considered to be more serious than a cold because it can lead to conditions like pneumonia or bacterial infections. The best ways to prevent contracting a cold or the flu is to wash your hands frequently, get the flu vaccination, try not to come into contact with someone who has either of the viruses, and keep your immune system healthy with exercise, a healthy diet, and plenty of Vitamin C. If symptoms do present, visit a physician.
South Tampa Immediate Care offers flu shots, flu testing, and comprehensive flu treatment, in addition to cold treatment, sore throat treatment, and much more.  Our clinic is open from 8 a.m. to 10 p.m. on weekdays and 9 a.m. to 5 p.m. on weekends, no appointment necessary. For more health tips, view our list of online articles.