Tips for Finding a Tampa Family Health Clinic You Can Trust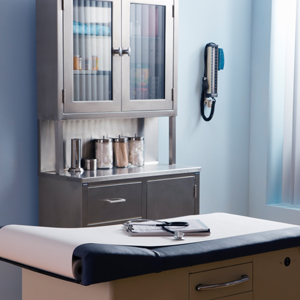 Having a Tampa family health clinic that you can rely on is an invaluable resource. It gives you a trustworthy, familiar place to turn for all of life's unexpected injuries and illnesses that can't wait for a doctor's appointment, but don't require the emergency room. The problem is, with so many walk-in clinics in the area, how do you know which one to choose and if it's reliable?
Below are a few tips for finding a local walk-in doctors' clinic that can be your primary resource for urgent care:
Location – Find a clinic that is not only close to where you live, but that is also centrally located. Since an injury or illness can creep up when you're at the soccer field, out to lunch, or driving to work, it's important that the clinic be easily accessible from wherever you happen to be in the Tampa Bay area.
Accessibility – A clinic that offers flexible hours is extremely important. Choose a walk-in facility that offers day, evening, and weekend availability, and make sure that they don't require an appointment to see you.
Services – A wide range of services indicates that a clinic is well-equipped and has its patients' needs in mind. Since you don't know where a broken wrist will occur or when the flu will strike, you need a healthcare facility that is ready to treat you in any situation.
Quality – Reputable walk-in clinics will happily provide you with references and patient testimonials upon request. Word of mouth and online reviews are also great ways to gather information about trustworthy walk-in clinics in the area. Ask family, friends, and neighbors if they have a recommendation.
If you're currently trying to find a doctor at a family health clinic that is reputable, conveniently located, and staffed with Board-certified or Board-eligible physicians, consider turning to South Tampa Immediate Care. We're located at 602 South Howard Avenue, offer in-house pharmacy services, and accept most insurance, including Blue Cross & Blue Shield, United Healthcare, TriCare, Aetna, Cigna, Great West, Humana, Medicare, and workers' comp. Our express medical care clinic is open 8 a.m. to 10 p.m. on weekdays and 9 a.m. to 5 p.m. on weekends.