Advice from a Tampa Doctor – Everyday Allergy Prevention Tips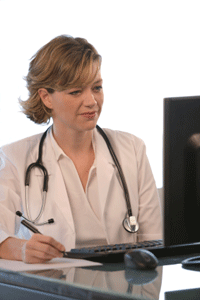 Whether your allergy symptoms are the result of pollen, dander, dust, or certain foods, nobody has the time to deal with itchy eyes, a runny nose, sneezing, coughing, and fatigue. If you suffer from allergies, advice from a Tampa doctor may be able to help you control your symptoms on a daily basis and prevent flare-ups.
To control allergies, the experienced doctors at South Tampa Immediate Care suggest that you:
Use an air purifier in your home to cleanse the air of pollen, dust, mold spores, dust mites, dander, and other allergens.
Be sure to change the filters in your air conditioning unit and air purifier on a regular basis. Check each filter every 30 days to see if a replacement is needed.
Invest in dust mite-resistant sheets and pillowcases and be sure to wash your bedding in hot water once a week.
Dust your home using a microfiber cloth. This material will hold dust instead of releasing it back into the air.
Try to avoid running window fans or ceiling fans in rooms that have open or screened windows, as this can bring pollen in from outside and circulate it throughout your home.
Make sure your vacuum has a HEPA (high efficiency particulate air) filter, which traps extremely small particles that would otherwise be circulating in the air.
Take over-the-counter antihistamines and decongestants, which can help reduce allergy-related inflammation and nasal congestion.
In the event that your allergies are severe or you are unable to find relief through conservative treatments and prevention methods, you may want to visit the doctors at South Tampa Immediate Care. If left untreated, allergies can cause complications in patients with asthma or other respiratory conditions. A physician on our professional, reliable staff can evaluate your symptoms and determine an effective course of action.
Our Tampa healthcare clinic is located at 602 South Howard Avenue, just a short drive away no matter where you live in the Tampa Bay area. We accept most insurance, including Blue Cross & Blue Shield, United Healthcare, TriCare, Aetna, Cigna, Great West, Humana, Medicare, and workers' comp. Our doctors in Tampa are available to serve you from 8 a.m. to 10 p.m. on weekdays and 9 a.m. – 5 p.m. on weekends. For more health tips, view our other online articles or read about our comprehensive services.