Tampa Doctor Available Days, Nights, and Weekends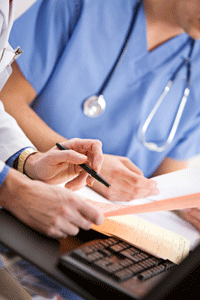 If your Tampa doctor requires you to schedule your appointments weeks in advance, or is only available during inconvenient hours, you may find yourself in a predicament when you get sick or injured. Fortunately, South Tampa Immediate Care has the solution. We understand that life doesn't stop to wait for you when you fall ill or need an exam or lab test, which is why we're open days, nights, and weekends.
Our Tampa doctor's office can handle most of your non-emergency medical needs, without an appointment, anytime between 8 a.m. and 10 p.m. Monday through Friday and from 9 a.m. to 5 p.m. Saturday and Sunday. Plus, our location at 602 S. Howard Ave. is just a quick drive from Clearwater, St. Petersburg, Brandon, Lutz, or anywhere in the Tampa Bay area.
People from all over the area choose our doctors' clinic in Tampa as their primary care provider for reasons such as:
Shorter wait times than an emergency room
Treatment of a number of conditions, including broken bones, asthma, allergies, sore throat, cold & flu, sinus infections, and more
Wellness physicals, flu shots, H1N1 vaccines, X-rays, and more
Procedures including splintering, foreign body removal, EKG, burn treatment, non-intravenous injections, and more
At South Tampa Immediate Care, you'll always be treated by a Board-certified or Board-eligible physician who has the experience to properly diagnose and treat most non-life threatening medical conditions. And even if we can't treat your illness, we can refer you to a Tampa doctor at one of the three major hospitals located within five miles of our facility. So, if you need a qualified Tampa area doctor for a medical condition that can't wait, drop by our Tampa medical clinic today. We accept most insurange, including United Healthcare, Blue Cross & Blue Shield, Cigna, Humana, Aetna, Great West, Beech Street, Medicare, Tricare, and workers' comp medical plans.
Ask us about our new electronic check-in system! Just enter our virtual waiting room by calling 813-253-2113 to check in at South Tampa Immediate Care, or enter the system through the widget located on this website. You can also text "immediate care" to 626-414-3210 to enter the queue.