Discreet STD Test Available at Our Tampa Urgent Care Center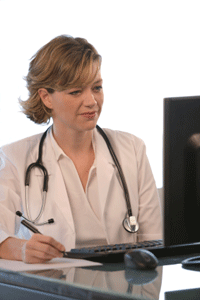 Residents in the Tampa area can get an STD test at South Tampa Immediate Care, a walk-in medical facility staffed by experienced medical assistants and Board-certified or Board-eligible physicians. We are fully equipped to handle a wide range of non-life-threatening health concerns, including STDs, UTIs, bladder infections, lacerations, burns, sprains, and more. We also offer a wide range of convenient services, including X-rays, Sildenafil (generic Viagra) prescriptions, and an in-house medication dispensary*, so that our patients can get diagnosed and treated as quickly as possible.
When you need STD testing, which may include tests for HIV, chlamydia, gonorrhea, herpes, hepatitis, syphilis, and other forms of VD, it's important to choose a facility that offers a comfortable, professional environment, but also one that caters to your busy schedule. Choosing our Tampa clinic for your STD test and STD treatment offers a number of advantages, including:
No appointment is ever necessary to be seen by a doctor.
We offer on-site lab services so you don't have to go to another facility for your STD test or other blood work.
We accept most insurance, including Blue Cross & Blue Shield, United Healthcare, TriCare, Aetna, Cigna, Great West, Humana, Medicare, and workers' compensation.
Our clinic is open weekdays, 8 a.m. to 10 p.m., and weekends, 9 a.m. to 5 p.m.
Our convenient call-ahead service allows you to skip the wait so you can get treatment even faster.
If you have additional questions about getting an STD test at our walk-in clinic, please feel free to contact us today. Our central location at 602 South Howard Avenue makes us convenient for residents throughout Tampa, Clearwater, St. Petersburg, and the surrounding areas.
*No narcotic medications are dispensed at this location