Visit Our STD Clinic in Tampa for Professional, Discreet Testing & Treatment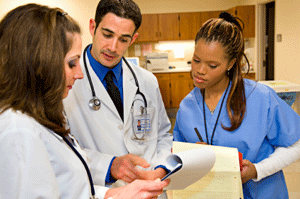 If you're worried that you may have an STD, you need a clinic that provides prompt, confidential testing and treatment. At South Tampa Immediate Care, we never require an appointment, so you can simply walk in, get tested, and get on with your busy life. We are conveniently located at 602 South Howard Avenue, and are available to serve you Monday through Friday, 8 a.m. to 10 p.m., and Saturday through Sunday, 9 a.m. to 5 p.m.
At our STD clinic in Tampa, you can be tested for:
You can even expedite your visit to our STD clinic by using our convenient call-ahead service. Check in from home, the office, or the road by calling 813-253-2113 or entering through the widget on this website. You can also enter the queue by texting "immediate care" to 626-414-3210. You'll receive a call back or text message informing you of the estimated wait time based on our current patient load. When your turn at our clinic is approaching, you'll be notified with a text or phone call.
In addition to STD testing, South Tampa Immediate Care offers a variety of testing services at our on-site lab facility, including drug screening, pregnancy testing, urinalysis, blood glucose testing, mono spot, and Rapid Strep. Contact us today to learn more about our walk-in clinic or the services we offer for patients throughout Tampa, Clearwater, St. Petersburg, and the surrounding areas.