Walk-in Sprain Clinic in South Tampa Offers Professional Care in a Comfortable Environment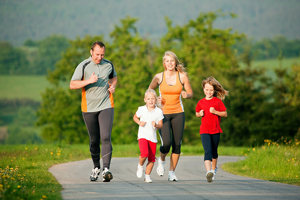 If you have a muscle strain or a ligament sprain, the walk-in clinic at South Tampa Immediate Care is the ideal solution. Not only do we offer reliable treatment from Board-certified doctors, but you never need an appointment to be seen by our staff. So instead of waiting for hours in an emergency room for a sprain or strain that may not require emergency attention, save time and get treatment faster by visiting our South Tampa urgent care center.
Whether you've sustained an injury playing sports, lifting a heavy object, jogging, or doing any other type of activity, our sprain clinic is fully equipped to treat any of the following:
Finger sprains
Wrist sprains
Knee sprains
Foot sprains
Ankle sprains
Groin strains
Hamstring strains
If you think you may have sustained a sprain and aren't sure if you need urgent care, check the area around the joint for swelling, tenderness, redness, numbness, or tingling. If you notice any of these symptoms, or you find you cannot move the joint or put any weight on it, you should be seen by a doctor at our sprain clinic. We will review your condition, conduct a thorough physical examination, including X-rays if needed, and determine an appropriate course of treatment.
In addition to strain and sprain treatment, our clinic also offers burn treatment, laceration treatment, EKG readings, splinting, and a variety of other services. With our convenient location at 602 South Howard Avenue and our new call ahead service, it's never been easier to get fast, effective urgent care.