Sore Throat Treatment in Tampa at a Conveniently Located Clinic: Open 8 a.m. – 10 p.m. on Weekdays, 9 a.m. – 5 p.m. on Weekends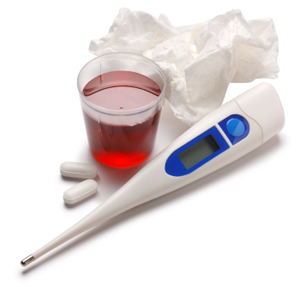 Finding sore throat treatment in Tampa may not be a life-threatening emergency, but the discomfort of a sore throat can prevent you from eating, sleeping, and working. Don't wait weeks for a doctor's appointment or hours in the triage system of an emergency room. Get effective urgent treatment night or day, weekday or weekend, from the doctors at South Tampa Immediate Care.
In addition to sore throat treatment, we also offer fast, convenient in-house lab tests for strep throat, mono, and the flu. Our acute care clinic in Tampa treats sinus infections, asthma attacks, colds, fever, sprains, broken bones, urinary tract infections, and much more. We are also equipped for on-site X-rays and, if your condition is threatening, we'll call you in a referral to one of four nearby hospitals.
Finding reliable sore throat treatment shouldn't disrupt your schedule, which is why we make sure we're available when you need us. South Tampa Immediate Care is open 8 a.m. to 10 p.m. Monday through Friday and 9 a.m. to 5 p.m. on Saturday and Sunday. No appointment is ever necessary to receive reliable, courteous care from a Board-certified or Board-eligible physician at our Tampa walk-in clinic.
We welcome most insurance, including Blue Cross & Blue Shield, United Healthcare, TriCare, Aetna, Cigna, Great West, Humana, and Medicare. Our location at 602 South Howard Avenue means we're easily accessible, no matter where you live in the Tampa Bay are. Make South Tampa Immediate Care your primary source for quality, local healthcare and be sure to ask about our pediatric urgent care services.