Seffner area Walk-in Clinic – a Convenient Location and a Broad Range of Services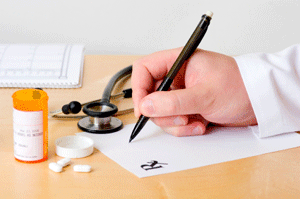 If you've been looking for a Seffner area walk-in clinic but can't find one with convenient hours, South Tampa Immediate Care has the solution for you. Unlike other walk-in clinics in the area, our office is open from 8 a.m. to 10 p.m. weekdays and 9 a.m. to 5 p.m. Saturdays and Sundays – so you can take care of your non-life threatening medical issues during the day or evening, weekend or weekday.
Whether you have an ear infection or a muscle sprain, South Tampa Immediate Care is just a short trip from Seffner, and is centrally located near major thoroughfares like the Crosstown Expressway, I-4, I-275, and Kennedy Blvd (Rt. 60). The range of services we offer includes:
Treatment of colds, flu, headaches, broken bones, sinus infections, urinary tract infections, asthma, allergies and much more
Procedures like burn treatment, foreign body removal, non-intravenous injections, EKG, splintering and more
School physicals, sports physicals and wellness checkups
In-house lab tests like blood glucose level, hemocult, urinalysis, pregnancy and more
Flu shots and swine flu shots
On-site X-rays
At our Seffner area walk-in clinic, you never need an appointment to be seen by a board-certified or board-eligible doctor. So when you're sick and can't afford to wait until tomorrow to see a doctor, skip the long lines at the emergency room and come see the caring staff at South Tampa Immediate Care today. We accept most major insurance providers, including Blue Cross & Blue Shield, Beech Street, Humana, Cigna, United Healthcare, Aetna, Medicare and Tricare.