Oldsmar Area Walk-in Clinic Offers Convenient Hours with No Appointment Necessary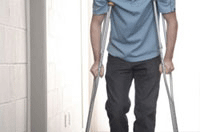 Those of us with busy schedules know how inconvenient it can be to get sick and have to take time out of our day to see a doctor. If you've ever visited an Oldsmar area walk-in clinic, you've probably discovered that it was closed during the times when you needed it most – on weekends and at the end of the day, when you're finished with your work or school priorities. Fortunately, South Tampa Immediate Care is here to help. Open from 8 a.m to 10 p.m. weekdays and 9 a.m. to 5 p.m. Saturdays and Sundays, we are available to serve patients throughout the day and evening, even when other Tampa walk-in clinics have closed.
Located at 602 S. Howard Ave., South Tampa Immediate Care is just a quick drive down Hillsborough Ave. and the Veteran's Expressway. We never require an appointment, so you don't have to re-arrange your life just to see a doctor.
In addition to our convenient hours and location, our Oldsmar area walk-in clinic provides superior services, like:
Treatment of non-life threatening illnesses like cold, flu, sore throats, asthma, allergies, sinus infections, broken bones, sprains, urinary tract infections and more.
Procedures including splintering, laceration treatment, foreign body removal, non-intravenous injections, and more.
In-house lab tests like influenza A & B, rapid strep, mono spot, blood glucose level, hemocult and more.
Other services like school physicals, wellness physicals, flu shots, on-site X-rays and more.
We also accept the most frequently used insurance carriers such as Aetna, United Healthcare, Beech Street, Blue Cross & Blue Shield, Cigna, Great West, Humana, Medicare and Tricare. Come by our Oldsmar area walk-in clinic for all of your non-emergency medical needs.