Day or Night, a Doctor is Available at South Tampa Immediate Care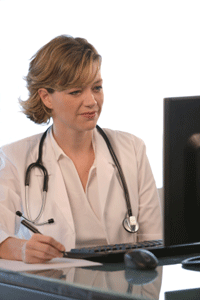 When residents of Tampa, Clearwater, St. Petersburg, and surrounding areas need a qualified doctor, night or day, they rely on South Tampa Immediate Care. Not only is our walk-in clinic conveniently located at 602 South Howard Avenue, but we also offer extended hours to suit your busy schedule – our urgent care services are available from 8 a.m. to 10 p.m. on weekdays and 9 a.m. to 5 p.m. on weekends.
Having a Board-eligible doctor available night or day to treat virtually any non-emergency illness or injury is ideal for any of the following scenarios:
Your child sustains a wrist sprain during after-school sports practice.
You need a flu shot but can't get out of work during the day.
Your child needs a last-minute physical for school, camp, or sports.
You begin to feel nauseous after eating dinner.
You twist your ankle while jogging after work.
Your preschooler wakes up crying because of an ear infection.
Getting fast, effective treatment at South Tampa Immediate Care is now easier than ever with our electronic patient check-in system. Simply call 813-253-2113 or enter our virtual waiting room through the widget located on this website. You can also enter the queue by texting "immediate care" to 626-414-3210. You'll receive a call back or a text message that estimates how long the wait will be based on our current patient load, and you'll be notified when your turn to see the doctor is approaching. You can run errands, finish up tasks at work, or wait in the comfort of your own home – as long as you have the phone you registered with handy, you'll have access to constant updates about your status. If you have questions about this new feature of our clinic, or any of our services, please don't hesitate to contact us.