Mono Test & Treatment in Tampa – Walk-in Clinic Convenient to Dale Mabry, Kennedy & Gandy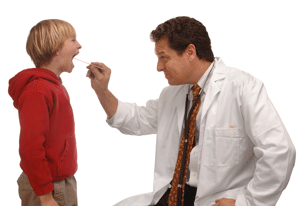 For a mono test at a conveniently located walk-in clinic, turn to South Tampa Immediate Care. Also called Monospot, this fast and simple test checks the blood for antibodies that form in response to the presence of mononucleosis. Mono tests are administered by our caring, professional staff, and you never need an appointment to be seen by a Board-certified physician at our clinic. Simply stop by our healthcare center Monday through Friday, 8:00 a.m. to 10:00 p.m. or Saturday through Sunday, 9:00 a.m. to 5:00 p.m.
You may need a mono test if you are experiencing any of the following symptoms:
Headaches
Severe fatigue
Fever
Muscle aches
Swollen lymph nodes
Or any other symptoms resembling the flu
In addition to mono test services, we offer a wide range of other tests right in our state-of-the-art clinic, including Influenza A/B, blood glucose testing, urinalysis, Rapid Strep, and more. Whether you need a physical or X-rays and splinting for a broken bone, our full-service urgent care center is fully equipped to diagnose you quickly and treat you effectively.
Our walk-in clinic is conveniently located at 602 South Howard Avenue, making us easily accessible from I-275, I-4, Dale Mabry, Kennedy, MacDill, Gandy, and Bruce B. Downs. To learn more about our doctors or the many services we offer, please contact us today.