Urgent Care at the Last Minute – Clinic in Tampa Open Days, Nights & Weekends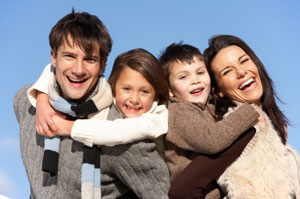 When you need fast medical treatment, don't wait another minute – our clinic in Tampa is here to serve you Monday through Friday, 8 a.m. to 10 p.m., and Saturday through Sunday, 9 a.m. to 5 p.m. You never need an appointment to be seen by a Board-certified or Board-eligible doctor at South Tampa Immediate Care because we know that injuries and illnesses can't be scheduled or anticipated. Rely on our urgent care center when you need flexible hours, a convenient location, and a wide range of services.
There are many health issues that are not emergency situations, but that do require fast treatment. When you don't want to wait for a doctor's appointment and the ER isn't necessary, simply stop by our Tampa walk-in clinic at the last minute to get the best of both worlds:
Doctor's Office –
Personalized care
A comfortable environment
Many insurance plans accepted
Experienced, professional staff
Preventative care, such as physicals, flu shots, and B12 injections
Emergency Room –
X-ray capabilities
On-site lab testing
Technologically advanced equipment
Treatment without an appointment
South Tampa Immediate Care not only offers all of the above services, but we also have convenient features like an on-site pharmacy* and call-ahead service to make your experience with us as stress-free as possible. Get quality urgent care at the last minute from a clinic that puts your needs first. Contact South Tampa Immediate Care today to learn more about our many services for patients in Tampa, Brandon, Plant City, and all of the surrounding areas.
*No narcotic medications are dispensed at this clinic. Dispensary services are available Monday through Friday, 8:00 a.m. to 5:00 p.m.