A Local Doctors' Clinic in Tampa Offering In-House Pharmacy Services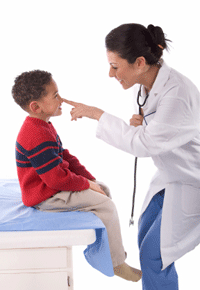 South Tampa Immediate Care is a local doctors' clinic that prides itself on catering to patients and their needs. Not only do we offer flexible hours and quality care from Board-certified or Board-eligible physicians, but we can now serve you even better by conveniently filling prescriptions for most medications at our in-house pharmacy.
The dispensary services at our Tampa family health clinic are currently available Monday through Friday, 8:00 a.m. to 5:00 p.m. Medication cannot be dispensed on weekends or during our extended evening hours. We will take care of processing all workers' compensation claims when you get your medication at our in-house pharmacy, and all other patients will be able to participate in our cash-and-carry program that involves a flat fee.* Our local doctors' clinic does not bill any insurance plans for in-house prescriptions except for workers' compensation. Please note that no narcotic medications are dispensed at this facility.
In addition to fast, convenient medication dispensing services, South Tampa Immediate Care also offers the following express medical care services:
Our local doctors' walk-in clinic is open 8 a.m. to 10 p.m. on weekdays and 9 a.m. to 5 p.m. on weekends, and is located at 602 South Howard Avenue – just a short drive away no matter where you live in the Tampa Bay area. We accept most insurance, including Blue Cross & Blue Shield, United Healthcare, TriCare, Aetna, Cigna, Great West, Humana, Medicare, and workers' comp.
Be sure to ask about our new text or call ahead system! Just enter our virtual waiting room by calling 813-253-2113 to check in at South Tampa Immediate Care, or enter the system through the widget located on this website. You can also text "immediate care" to 626-414-3210 to enter the queue.
*Fee is comparable to most prescription co-pays