Receive Immediate Medical Care in Tampa, FL, at South Tampa Immediate Care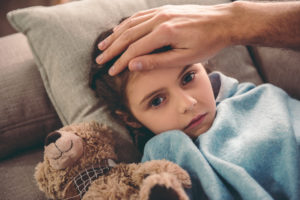 South Tampa Immediate Care is a walk-in clinic that provides immediate medical care for individuals who are facing non-life-threatening illnesses and injuries in Tampa, FL. In these situations, we offer a convenient and affordable alternative to hospital emergency rooms, which are often chaotic and expensive (albeit necessary for true emergencies such as heart attacks and strokes).
At South Tampa Immediate Care, you can walk in and see a doctor without the wait or expense of an unnecessary ER visit. Of course, there are other health care options in Tampa, Florida, but many see patients by appointment only, and their schedules are often booked solid for weeks in advance. Additionally, some close their doors promptly at 5:00 p.m. every day. This can make it difficult to receive the timely treatment you need if you become ill or injured after regular business hours.
In many ways, our immediate medical care center is different from the average "doc-in-a-box." For instance:
Our office is open 365 days a year.
We're located in an easily accessible retail area that has ample parking available, so you can get in, get out, and get back to your life as quickly as possible.
Instead of being seen only by a mid-level provider, you can consult with a doctor who is board certified or board eligible in family medicine.
We have state-of-the-art lab testing and digital X-ray capabilities available on site.
If you're feeling under the weather in Tampa, FL, you can entrust your health and well-being to South Tampa Immediate Care. For added convenience, our immediate medical care center accepts all major health insurances plans, as well as cash, checks, and credit cards. To join our virtual waiting room, you can check in by texting "immediate care" to (626) 414-3210.