Get an HIV Test in Tampa at Our Reputable, Professional Walk-in Clinic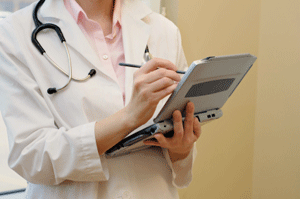 If you need an HIV test at a Tampa walk-in clinic that has a long-standing reputation for excellence in patient care, turn to South Tampa Immediate Care. You never need an appointment to be seen at our medical facility by a Board-certified or Board-eligible physician, and we guarantee that whether you get an HIV test or use any of our other services, you'll always receive courteous and attentive service in our comfortable, confidential environment.
In addition to discreet HIV testing, our urgent healthcare center is fully equipped to offer a variety of on-site STD testing, including lab work for:
Gonorrhea
Herpes
Hepatitis
Syphilis
At South Tampa Immediate Care, we also perform lab tests for strep, influenza, and mono, in addition to urinalysis and drug screening for pre-employment physicals, DOT physicals, and administrative physicals. And, if you would simply like to keep tabs on your health with regular preventative care, you can visit our clinic for general wellness exams, blood glucose testing, vitamin B12 injections, flu shots, and more.
Our clinic is conveniently located at 602 South Howard Avenue, making it close to I-275, I-4, the Crosstown Expressway, Gandy, Dale Mabry, Kennedy, and MacDill. Please feel free to contact South Tampa Immediate Care if you have any further questions about getting an HIV test at our walk-in clinic, or if you'd like to learn about our other services.