South Tampa Urgent Care Center Offering Chlamydia and Gonorrhea Test Services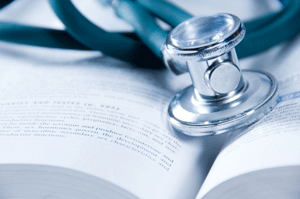 Getting a chlamydia and gonorrhea test is the only way to know if you've been exposed to either of these STDs and require treatment. The good news is that you can receive these tests in a comfortable, professional atmosphere at South Tampa Immediate Care. You never need an appointment to be seen by one of our doctors, and you can always count on getting courteous, caring service when you visit our walk-in clinic.
We know that getting a chlamydia and gonorrhea test may not fit into your busy schedule, which is why we're available days, nights, and weekends. You can also minimize the time you spend in our waiting room by using our convenient call-ahead service. Whether you're at work, school, home, or on the road, simply call 813-253-2113 or text "immediate care" to 626-414-3210. You will receive a call back or a text informing you of the current wait time at our clinic based on the current patient load, so you can head to the clinic when your turn is approaching.
Some of the other benefits of turning to South Tampa Immediate Care when you need gonorrhea testing, hepatitis testing, or any other type of STD testing include:
Our tests are performed in-house, so you won't need to travel to another facility for lab work.
We have an on-site pharmacy* that allows our patients to fill their prescriptions quickly.
We are conveniently located in the heart of South Tampa, close to I-275, I-4, and the Crosstown.
For more information about testing and treatment for chlamydia and gonorrhea at South Tampa Immediate Care, or to learn more about the other services offered by our clinic, please contact us today. We proudly serve residents of Tampa, Plant City, Seffner, and the surrounding communities, in addition to students from USF, UT, HCC, and other area schools.
*No narcotic medications are dispensed at this clinic. Dispensary services are available Monday – Friday, 8:00 a.m. to 5:00 p.m.