Local Walk-in Clinic Provides Fast and Effective Treatment – Urgent Care in Tampa from Qualified, Experienced Doctors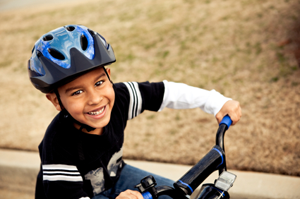 Life often has a fast pace, so urgent care needs to keep up with any unexpected illness or injury. From an allergy attack or a sprained wrist to a camp physical or flu treatment, South Tampa Immediate Care can treat you and your family for virtually any non-life-threatening health condition. Our patients rely on us for comprehensive services and attentive, courteous service.
In addition to a caring staff of doctors and nurses who make our patients' well-being their top priority, South Tampa Immediate Care is the premier walk-in clinic in Tampa for a variety of other reasons, including:
Convenient location – Located at 602 South Howard Avenue, our clinic is in the heart of South Tampa. Whether you live in New Tampa, are visiting relatives in Clearwater, or are on vacation in St. Petersburg, we're just a short drive away.
Extended hours – The friendly staff at our clinic is available long after many other walk-in clinics have closed their doors for the night. We're open from 8 a.m. to 10 p.m. Monday through Friday and 9 a.m. to 5 p.m. on Saturday and Sunday.
Qualified doctors – You'll always be seen by a Board-certified or Board-eligible doctor, not just a nurse practitioner or a physician's assistant, as is the case with many other local walk-in clinics.
On-site services –Tired of going to an urgent care clinic and finding they don't have the resources to properly diagnose and treat your condition? South Tampa Immediate Care offers on-site X-rays, in-house lab testing, pharmacy services, and much more.
When you need urgent care, you need it right away. Trust the Tampa walk-in clinic that's here to serve you night and day, weekday and weekend. We accept most health insurance plans, including Blue Cross & Blue Shield, United Healthcare, TriCare, Aetna, Cigna, Great West, Humana, and Medicare. Contact our clinic for additional information.