Family Medical Clinic in Tampa Offers Same Day Care Without an Appointment: Open 8 a.m. – 10 p.m. on Weekdays, 9 a.m. – 5 p.m. on Weekends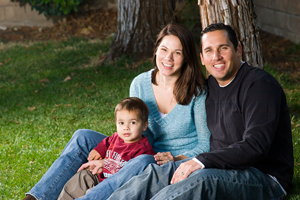 The family medical clinic at South Tampa Immediate Care prides itself on having a courteous, experienced staff that is committed to serving you and your healthcare needs. In fact, our nurses and doctors are available after many local urgent care facilities have closed their doors for the night because we know that illnesses and injuries don't adhere to traditional business hours.
When you or a member of your family needs to see a Tampa doctor, night or day, your first instinct may be to schedule an appointment at your physician's office or head to the emergency room. The problem is that very few local clinics in Tampa offer same day care, and emergency rooms can often mean hour after hour of waiting. However, when you make South Tampa Immediate Care your primary family medical clinic in Tampa, you avoid all of these problems.
We offer a variety of services, including:
Pediatric urgent care for ages two and older
School/sports physicals, DOT physicals, and drug screening
On-site X-rays and splinting
In-house lab tests, including Mono Spot, Strep, and Influenza A/B
Flu shots and flu treatment
And much more
Wherever you live in Tampa, our family clinic is conveniently located at 602 South Howard Avenue. We accept most insurance, including Blue Cross & Blue Shield, United Healthcare, TriCare, Aetna, Cigna, Great West, Humana, Medicare, and workers' comp.