An ER Alternative in Tampa Offering Exceptional Medical Care & Affordable Prices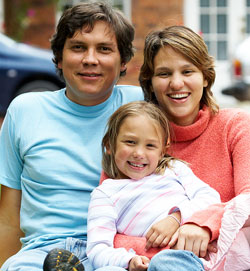 South Tampa Immediate Care is the ideal ER alternative because we offer many of the same treatments and services found in the emergency room, but without extremely long wait times. Our medical facility treats a wide range of non-life-threatening illnesses and injuries, including broken bones, sprains, urinary tract infections, minor burns, and lacerations. We even offer preventative care like flu vaccines, physicals, and B12 injections.
Another reason that it's important to have an ER alternative that you can count on is cost. Many patients who have gone to the emergency room for non-emergency conditions end up wondering why their visit was so expensive. Below are a few of the reasons that treatments at immediate care centers like South Tampa Immediate Care are available at only a fraction of the cost of similar treatments in the ER:
Emergency medicine is considered a specialty, so the co-payment will be higher.
ER doctors charge separate diagnostic fees, even if you're only seen by a nurse or PA.
You're paying to use the facility itself, which includes a wide array of diagnostic tools.
Many uninsured patients use the ER, which translates into costs the facility has to absorb and add on to the prices of services.
Our urgent care clinic should only be used as an alternative to the ER if you do not feel that "life or limb" is in danger. In the event that you experience chest pain, have trouble breathing, cannot speak or walk properly, or lose consciousness, go directly to the ER. Head trauma, lacerations that are bleeding uncontrollably, and fractures that have broken the skin should also be seen by the specialists in the emergency room.
To learn more about our clinic or the services we offer to take care of your health, please contact us today. We are conveniently located for patients in Lutz, Oldsmar, Riverview, and all of the surrounding areas.