State-of-the-Art Emergency Medical Care Available at South Tampa Immediate Care in Tampa, FL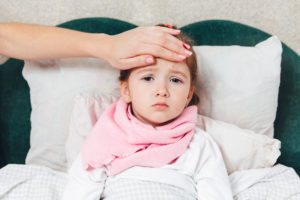 In true emergency situations, there is no substitute for a hospital ER. But, for most other health-related scenarios, the emergency medical care available from South Tampa Immediate Care is a faster and more convenient alternative. Many people turn to us when they need prompt diagnostic and treatment services for minor fractures, allergic reactions, sinus infections, and other non-life-threatening conditions in Tampa, FL.
If you need immediate medical care and choose to bypass the emergency room in favor of visiting our walk-in clinic, which is located in the heart of South Tampa, you can expect to:
Consult with an experienced medical professional – Each of our doctors is board certified or board eligible in family medicine. We also have a team of caring and compassionate mid-level providers who are experienced in treating many common illnesses and injuries.
Save time – Our wait time is typically much shorter than an ER wait time. Our goal is to get our patients diagnosed, treated, and on their way as quickly as possible.
Save money – X-rays, lab tests, consultations, and basic treatments generally cost more in an emergency room setting. Additionally, while the standard ER billing process tends to be complicated and drawn out, we'll provide you will a single, easy-to-understand invoice for all of the services we provide.
It bears repeating that if you are experiencing a possible heart attack, stroke, or other true emergency, you should call 911 or go directly to the nearest ER. But, in non-life-threatening situations, you are welcome to visit South Tampa Immediate Care in Tampa, FL, to receive emergency medical care. We accept most major health insurance plans as well as cash, credit cards, and checks. To join our virtual waiting room, you can check in by texting "immediate care" to (626) 414-3210.