A Reliable EKG Clinic Offering Urgent Care from Qualified Doctors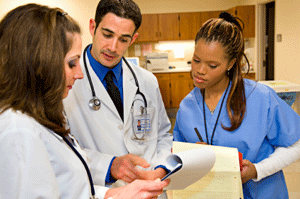 An electrocardiogram (EKG) is a simple test that checks the electrical activity of the heart. If you need an EKG, our clinic offers this service for non-emergency cases. You never need an appointment to be seen by a qualified doctor at South Tampa Immediate Care, and our convenient location at 602 South Howard Avenue makes us easily accessible for patients in Tampa, Clearwater, St. Petersburg, and all surrounding areas.
If you have high cholesterol, high blood pressure, diabetes, or a family history of heart disease and you want to check the health of your heart, getting an EKG at our clinic is fast and easy. The EKG service offered at our express walk-in clinic is for monitoring, early diagnosis, and the prevention of serious heart problems – in the event that you're experiencing unexplained chest pains, dizziness, shortness of breath, or think you may be having a heart attack, go directly to the emergency room.
Our new call ahead service at South Tampa Immediate Care now makes it easier than ever to get fast treatment. Enter our electronic queue by calling 813-253-2113, texting "immediate care" to 626-414-3210, or enter the system through the widget located on this website. Once you've entered our virtual waiting room, you'll receive an estimated wait time and interactive updates through call backs or text messages based on our current patient load.
Whether you need flu treatment, laceration treatment, sprain treatment, or a non-emergency EKG, our clinic is here to help. We accept most insurance, including Blue Cross & Blue Shield, United Healthcare, TriCare, Aetna, Cigna, Great West, Humana, Medicare, and workers' comp. Feel free to contact us with questions about the services we offer or our new virtual waiting room.