Drug Testing in Tampa at a Reliable, Professional Clinic: Open 8 a.m. – 10 p.m. on Weekdays, 9 a.m. – 5 p.m. on Weekends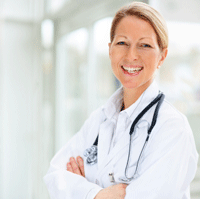 Finding reliable, professional drug testing in Tampa has never been easier or more convenient. South Tampa Immediate Care offers drug screening and breathalyzer tests from courteous medical professionals in a comfortable atmosphere. Our clinic is devoted to suiting your busy schedule, which is why we never require an appointment. We also operate during normal business hours, in addition to extended evening and weekend hours. We're ready to serve you from 8 a.m. to 10 p.m. on weekdays and 9 a.m. to 5 p.m. on Saturdays and Sundays.
The majority of employers require new or potential employees to undergo drug screening. If you need pre-employment drug testing in Tampa, or any kind of occupational or educational drug test, you can trust the discreet, experienced staff at South Tampa Immediate Care.
In addition to drug testing in Tampa, we also offer the following services:
Employment physicals
Splinting and on-site X-rays
In-house lab tests for strep, mono, and influenza
And much more
Located at 602 South Howard Avenue, South Tampa Immediate Care is conveniently located for residents throughout the Tampa Bay area. So whether you live in New Tampa, Brandon, St. Petersburg, Clearwater, or any of the surrounding communities, you can rely on us to be your primary urgent care clinic.