Finding Qualified Doctors in Tampa Has Never Been Easier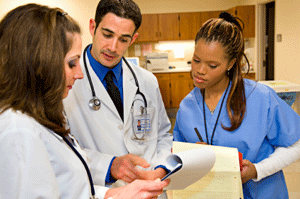 The urgent need for expert medical care is not something that can be scheduled. That's why South Tampa Immediate Care can put you in the hands of qualified doctors in Tampa, without an appointment.
Have you ever noticed that injuries and illnesses seem to occur at the most inconvenient times? Severe allergy attacks at 9 p.m. on a school night, or a finger laceration while you're chopping vegetables for Sunday's family dinner — none of these things can be penciled in on your calendar, so why should your Tampa medical clinic require an appointment? And if you go to the emergency room or another local clinic in Tampa, you'll often have to wait for long periods of time just to see a nurse practitioner.
The family walk-in clinic at South Tampa Immediate Care and its staff of doctors in Tampa offer the following convenient services any time you need them:
On-site X-rays
Physicals for school and sports
Laceration, burn, and nebulizer treatments
Lab testing for strep, mono, pregnancy, blood glucose level, influenza, hemocult, and urinalysis
And much more
South Tampa Immediate Care is available when you most need help, which is why we're open 8 a.m. – 10 p.m. on weekdays and 9 a.m. – 5 p.m. on Saturday and Sunday. We're also conveniently located at 602 S. Howard Avenue, so whether you're searching for a Tampa walk-in clinic or a walk-in clinic near St. Petersburg, our urgent care facility is never far away. Our doctors in South Tampa accept most  insurance plans, including Blue Cross & Blue Shield, United Healthcare, TriCare, Aetna, Cigna, Great West, Humana, and Medicare. Make us your primary urgent care clinic.