Doctors Clinic in Tampa—Expert Medical Care without an Appointment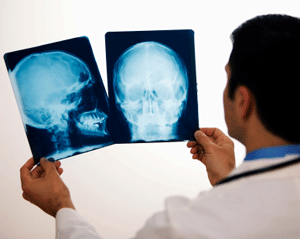 It may seem like you have a lot of options when choosing a doctors clinic in Tampa, but how many walk in clinics are available when you're available? We work around your schedule by having convenient hours. Additionally, no appointment is necessary, so trying to schedule your life around an inconvenient time slot is a thing of the past.
Finding a Tampa doctor has never been easier. All of the physicians at South Tampa Immediate Care are Board Certified or Board Eligible and can provide multi-specialty coverage, which means no matter your injury or ailment, we can give fast, urgent care, or we can provide you with the emergency referral you need.
Did you ever think that a doctors clinic in Tampa could provide you with both the freedom to find treatment according to your schedule, and the caliber of care that you would expect from a primary care physician? Below are just a few of the reasons that patients return to South Tampa Immediate Care again and again:
An x-ray machine and lab facilities are on the premises, so diagnostic response time has never been faster.
We accept a variety of insurance plans, including Aetna, United Healthcare, Blue Cross & Blue Shield, Beech Street, Cigna, Great West, Humana, Medicare, and Tricare.
We offer in-house lab tests like mono spot, urinalysis, hemocult, rapid strep, and influenza A/B.
School, sports, and wellness physicals are fast and convenient.
Flu shots and swine flu shots are available
So whether you sprained your ankle while jogging the Pier in St. Petersburg or had an asthma attack while mowing your lawn in Clearwater, our doctors clinic in Tampa is here to serve you. The pain of your injury or illness isn't going to wait, so why should you wait in emergency room lines? Choose the right Tampa walk-in clinic for you: South Tampa Immediate Care.