Cough Treatment for Patients in Tampa, Westchase, Citrus Park, New Tampa & Surrounding Areas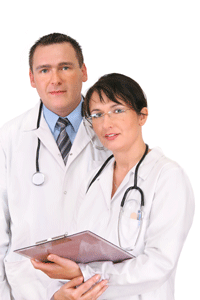 For cough treatment from a caring, courteous medical staff, turn to South Tampa Immediate Care. Our urgent care center is the ideal solution when you need fast, effective care for non-life-threatening illnesses and injuries. We offer treatment for all family members age two and up, and you never need an appointment to be seen by a Board-certified doctor at our walk-in clinic.
A cough could be an indication of sinusitis, a cold, or post-nasal drip related to seasonal allergies. It could also be indicative of a more serious viral infection in the respiratory pathways, such as pneumonia, or a bacterial infection, such as whooping cough (pertussis). Seek cough treatment for yourself or your children if the cough:
Persists longer than a week
Is bringing up yellow or green mucus
Is causing shortness of breath or wheezing
Is accompanied by a fever
Waiting several days or weeks for a doctor's appointment may not be an option if your cough is interrupting your daily activities, and a common cough or cold likely doesn't require the resources of an emergency room. That's why South Tampa Immediate Care is the perfect place to get fast, effective cough treatment at an affordable price. In addition to cough treatment for children and adults in Tampa, Brandon, Lutz, Oldsmar, and the surrounding areas, our walk-in clinic offers a wide range of other treatments and services, including fever treatment, splinting, lab testing, and more.