South Tampa Immediate Care—Offering More Convenient Hours than Other Clinics in Tampa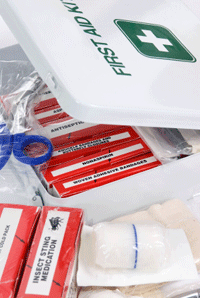 Finding medical clinics in Tampa can be overwhelming—there are so many choices, yet you want to find a reputable facility that not only prioritizes exemplary patient care, but that also provides care at a convenient location and during hours that can best fit into your busy schedule.
At South Tampa Immediate Care, we fulfill all of these needs and more. We're centrally located so that regardless of whether you live in Clearwater, St. Petersburg, or anywhere else in the Greater Tampa Bay area, our urgent care Tampa clinic is always a short drive away. We're also open 8 a.m. – 10 p.m. on weekdays and 9 a.m. – 5 p.m. on Saturday and Sunday because we know that injuries and ailments don't occur on a set timetable.
Our doctors in Tampa pride themselves on giving you more personalized care than you can get at an emergency room or the walk-in clinics at Tampa drug store retail clinics. Below are just a few benefits that set us apart from other urgent care options:
At South Tampa Immediate Care, we make sure that you're always seen by a physician, not just a nurse practitioner.
We offer on-site X-rays and splinting services, so injuries like broken bones can be treated quickly and effectively.
South Tampa Immediate Care provides laceration treatment, and we also provide burn treatment, nebulizer treatment, EKG, non-intravenous injections, and foreign body removal.
Our doctors in South Tampa provide you with the same level of care you would receive in an emergency room, but without the impersonal, triage atmosphere. The medical staff at South Tampa Immediate Care also makes an effort to get to know its patients, so each time you come to our clinic you feel comfortable and completely at ease, regardless of whether you live near Brandon or Lutz, Kennedy Blvd. or Dale Mabry.