Get a Gonorrhea and Chlamydia Test at a Clean, Professional Medical Facility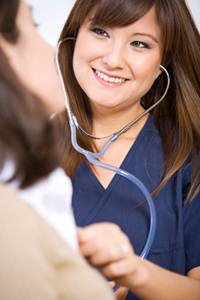 Getting a gonorrhea and chlamydia test in Tampa is easy and confidential when you turn to South Tampa Immediate Care. Our facility has a long-standing reputation in the community for providing top-of-the-line patient care, and unlike most retail or franchise walk-in clinics, we're equipped to offer a wide range of in-house lab tests for conditions like STDS, mono, strep, and more.
Whether you only need a gonorrhea and chlamydia test or you require a full panel of STD testing, you can rest assured that you'll always be seen by an experienced, caring medical staff and a Board-certified or Board-eligible doctor. We also offer drug screening, urinalysis, breathalyzer tests, pregnancy tests, and many options for preventative healthcare, including:
Wellness physicals
Blood glucose testing
Vitamin B12 injections
Hemocult testing
And more
Our walk-in clinic offers gonorrhea and chlamydia testing, hepatitis testing, HIV testing, and other services Monday through Friday, 8 a.m. to 10 p.m., and Saturday through Sunday, 9 a.m. to 5 p.m. We are located at 602 South Howard Avenue, which is conveniently close to all major thoroughfares in Tampa, including Gandy, Dale Mabry, Kennedy, and MacDill.
If you have additional questions about getting a chlamydia test or chlamydia treatment at our walk-in STD clinic, or you would like to learn more about our other services, please don't hesitate to contact us today.