'Skip the Wait' Call Ahead Clinic in Tampa – Get Effective Treatment without Waiting in Line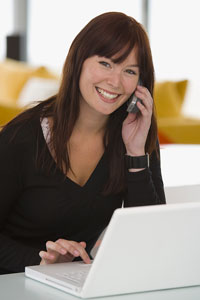 Ever wish you could jump in line for something from the comfort of your own home? Well, now you can. South Tampa Immediate Care, the clinic that has provided you with reliable urgent care for years, is now offering call ahead clinic services. This means that not only do you not need an appointment to be seen by one of our doctors, but you also have the freedom to check in at our clinic and join our virtual waiting room from work, home, or on the go.
Whether you're right around the corner from our call ahead clinic, located at 602 South Howard Avenue, or you're driving to our facility from Clearwater, you can check in to our virtual waiting room and get "in line" by calling 813-253-2113 or entering through the widget on this website. You can also enter the queue by texting "immediate care" to 626-414-3210.
You'll receive a call back or text message informing you of the estimated wait time based on our current patient load. Periodic updates will follow, or you can text us for instant updates. When your turn at our walk-in clinic is approaching, you'll be notified with a text or phone call.
South Tampa Immediate Care offers a comprehensive range of services, such as wellness physicals, drug testing, sprain treatment, EKG readings, flu treatment, splinting, on-site X-rays, lab testing, and much more. We even offer in-house pharmacy services* for your convenience, so you can pick up your medication quickly and be on your way. Feel free to contact our call ahead clinic if you have any questions about our new electronic patient check-in system.
*No narcotic medications are dispensed at this clinic. Dispensary services are available Monday – Friday, 8:00 a.m. to 5:00 p.m.