Bladder Infection Treatment from a Tampa Walk-in Clinic Near Gandy, Dale Mabry & Kennedy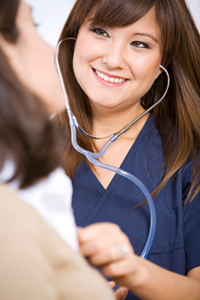 Bladder infection treatment is available in a professional, comfortable atmosphere at South Tampa Immediate Care. We see patients who are facing non-emergency medical conditions that don't require the ER but still demand prompt, effective treatment so that they can get on with their lives.
If you're experiencing any of the following symptoms, you may need bladder infection treatment from the qualified doctors and healthcare assistants at South Tampa Immediate Care:
A frequent urge to urinate
A burning sensation while urinating
Pain during urination
Bladder spasms or cramping
Urine with a strong odor
In addition to bladder infection treatment, we offer a wide range of services, including UTI treatment, in-house lab services, on-site X-rays, and more. Whether you have an urgent health problem that needs attention or you simply want to maintain your good health with periodic blood glucose tests, vitamin B12 shots, flu shots, and annual physicals, South Tampa Immediate Care is fully equipped to meet your needs.
We are conveniently located at 602 South Howard Avenue, making us close to Gandy, Dale Mabry, MacDill, and Kennedy. We can also be easily reached from I-4, I-275, and the Lee Roy Selmon Crosstown Expressway. Our walk-in clinic is available to serve you days, nights, and weekends, and our extended hours suit your busy schedule – 8 a.m. to 10 p.m. Monday through Friday, and 9 a.m. to 5 p.m. on Saturday and Sunday. Please feel free to contact us with any additional questions you may have.