Stay Healthy with a B12 Shot from the Premier Walk-in Clinic in the Tampa Bay Area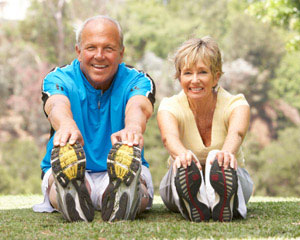 You've probably heard about the benefits of a B12 shot, but you may not know what the B12 vitamin actually does or why we need it. Basically, B12 is a vitamin found in meat, fish, and dairy that helps with a variety of bodily functions, from tissue growth and the protection of nerve cells to the metabolism of fat and protein. Lately, it's been heavily touted as a supplement to aid weight loss, but this B-complex vitamin may also help increase energy levels, boost the immune system, and provide a variety of other benefits to the body.
Only a doctor can determine if you are vitamin B12 deficient, but if you're experiencing any of the following symptoms, there's a possibility that you might benefit from a B12 shot:
Headaches
Bloating
Constipation
Nausea
Loss of appetite
Fatigue
If you're wondering where to get a B12 shot, head to South Tampa Immediate Care. The Board-certified doctor at our walk-in clinic may recommend this injection if you are elderly, obese, vegan, regularly take antacid medications, have a vitamin deficiency, suffer from Crohn's disease or IBS, have had your terminal ileum removed, or have had your stomach removed due to ulcers or cancer.
In addition to a vitamin B12 shot, we offer a variety of treatments for non-life threatening health issues so that you and your family can stay well. Whether you have a condition that needs urgent attention, like a bladder infection, a broken bone, or a laceration, or you want to rely on us as your primary healthcare provider for school or sports physicals, flu shots, and prescriptions*, we're here when you need us. Our central location at 602 South Howard Avenue and our flexible hours make it easy to get fast, effective urgent care wherever you live in Tampa, Brandon, Oldsmar, Plant City, Lutz, Seffner, or Riverview.
*No narcotic medications are dispensed at this clinic. Dispensary services are available Monday – Friday, 8:00 a.m. to 5:00 p.m.