After Hours Clinic in Tampa Offers Day, Evening, and Weekend Service: Open 8 a.m. – 10 p.m. on Weekdays, 9 a.m. – 5 p.m. on Weekends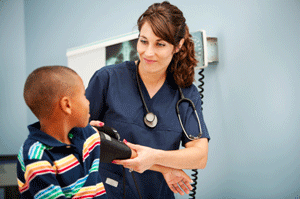 An after hours clinic in Tampa is perfect for evening football practice injuries or last-minute school physicals. But what if you need urgent care during the day? South Tampa Immediate Care not only offers after hours service, but we're also here to serve you all day and on Saturdays and Sundays because we know that injuries and illnesses never occur at convenient times. Regardless of when you require treatment, you never need an appointment to see a Board-certified or Board-eligible physician at our clinic.
The daytime, weekend, and after hours clinic at South Tampa Immediate Care is open from 8 a.m. to 10 p.m. on weekdays and 9 a.m. to 5 p.m. on weekends. While many local walk-in clinics close their doors after business hours, we stay open to provide you with the following services:
School, sports, or employment physicals
On-site X-rays and splinting
In-house lab tests
Laceration and burn treatment
And much more
While lifes sprains, strains, and sicknesses are never welcome occurrences, you can take comfort in knowing that there is a local daytime and after hours clinic in Tampa that is devoted to your well-being. South Tampa Immediate Care is located at 602 South Howard Avenue to serve residents throughout the Tampa Bay area. We accept most insurance, including Blue Cross & Blue Shield, United Healthcare, TriCare, Aetna, Cigna, Great West, Humana, and Medicare, in addition to Florida and federal workers' comp medical plans.