Courteous, Professional Service at an Acute Care Clinic in Tampa: Open 8 a.m. – 10 p.m. on Weekdays, 9 a.m. – 5 p.m. on Weekends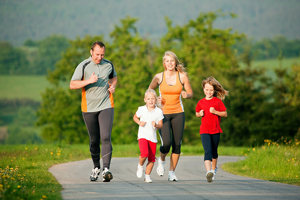 Finding a reliable acute care clinic in Tampa can be difficult. There are so many illnesses and injuries that need to be treated urgently, but that don't require a trip to the emergency room. Who can wait weeks for a doctor's appointment when they have a cut finger, an irritating rash, or a painful sprain? With South Tampa Immediate Care, you don't have to wait. We offer fast, quality treatment on a schedule that fits your life – we're open 8 a.m. to 10 p.m. Monday through Friday and 9 a.m. to 5 p.m. on Saturday and Sunday.
Located at 602 South Howard Avenue, our acute care clinic in Tampa is conveniently accessible for residents of Tampa, Clearwater, St. Petersburg, Brandon, Lutz, Oldsmar, and Plant City. Our courteous, professional staff strives to make your urgent care experience as stress-free as possible by offering the following benefits:
No appointment is ever necessary at our Tampa walk-in clinic.
We accept most insurance plans, including Blue Cross & Blue Shield, United Healthcare, TriCare, Aetna, Cigna, Great West, Humana, Medicare, and workers' comp
We offer on-site X-rays, in-house lab tests, and procedures like splinting, non-intravenous injections, burn treatment, and much more.
Our same day clinic in Tampa can administer school physicals, sports physicals, employment physicals, occupational drug screening, and flu shots.
Whether you need sore throat treatment, work injury care, or any other healthcare service, the Board-certified or Board-eligible physicians at South Tampa Immediate Care can offer you effective treatment right when you need it.